For those who have completed the short course. Achievement of this credential will count towards enrolment in the full semester course in Bininj Kunwok at Charles Darwin University.
To achieve a badge for 'Bininj Kunwok basic level' you must complete the following tasks:
Activity 1: Short conversation with native speaker
You will introduce yourself to the speaker – using your Balanda name, skin name, where you come from, where you live, and something about your family. You will then ask the speaker about themselves or their family. The speaker will ask you questions about yourself or your family.
The conversation may take place face-to-face or via video-conferencing.
Activity 2: Describe a picture in Kunwinjku
Your task is to create a short text in Kunwinjku (25-30 words, around 5-7 sentences in total) which demonstrates your knowledge of vocabulary and grammar. Select one of the pictures below or provide your own picture.
You must provide your sentences in both oral and written form – submitted as a recorded file and a text document.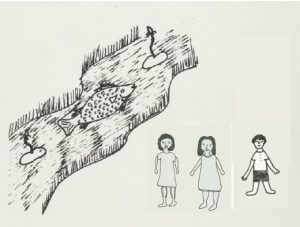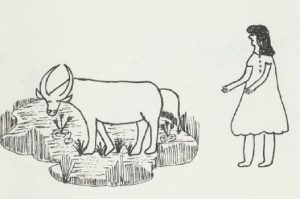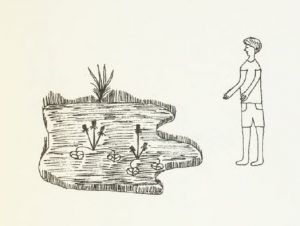 Activity 3: Translation task
Translate a short text from Kunwinjku into English. A text will be selected from the Living Archive of Aboriginal Languages. You must provide your translation in both oral and written form – submitted as a recorded file and a text document.
You may use a dictionary (such as https://www.njamed.com/) or any other resources to complete this task. Only a free translation is required, which should indicate understanding of a range of grammatical items.
Contact the course co-ordinator for more details.